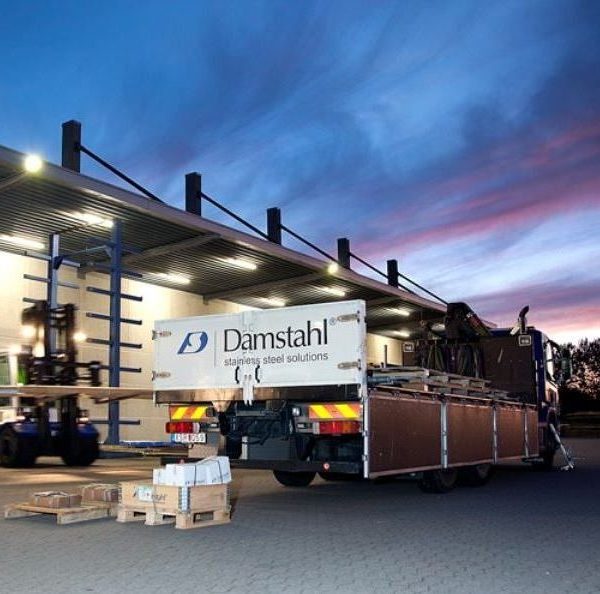 Client Story
Damstahl's management system is specially developed for groups
The challenge 
The Damstahl group included ISO-certified subsidiaries. Damstahl Sweden in accordance with ISO 9001, ISO 14001 and ISO 45001. Damstahl Norway in accordance with ISO 9001 and ISO 14001. The parent company in Denmark was covered by Germany's certificate, and Damstahl Finland had no certificates. The group executive wanted the company's ISO efforts to benefit the business. The executive's requirement was to come up with a solution that is rooted in day-to-day operations, not just an ISO certificate on the wall. There were concerns that there would be endless folder structures and documents that nobody would read. Besides the benefits offered by ISO, the challenge was to implement a system that could cover the entire group and its changes over time. Subsidiaries that can work independently while also providing a good overview of the group's entire management system. The group also wants to be able to add subsidiaries and acquisitions in a straightforward and structured way.
The solution 
Damstahl Sverige AB has been using Clarendo's TIM IT tool for its management system for many years. CEO Michael Lund compared different systems and chose TIM. We created TIM and a group solution that effectively meets the requirements of a multi-site certificate. The parent company, Damstahl A/S, was created as the group's parent company in TIM. Damstahl Finland was then created and linked with Damstahl Sweden, which already existed. Damstahl Denmark chose English as the language to use in TIM, as did Finland. Damstahl Sweden kept Swedish, as English is not currently the formal group language. Communication processes were established between the parent company and subsidiaries. This means that decisions are delegated downwards in the organisation, and dealing with non-conformances is delegated to the responsible person with the relevant authority. TIM was adapted to the group's current organisation and operations, and also with future changes in mind.
The outcome 
Three important contributions from Clarendo
IT tool + built-in ISO expertise = Efficiency
Clarendo's robust expertise in the interpretation and application of standard requirements is built into the TIM IT tool. The interpretations, not the standard requirements, are customised, and the interpretations are applied in a smart corporate way to create an efficient and customised management system. Clarendo has customised the management system for Damstahl A/S on the basis of the company's vision, strategies and corporate culture – factors which also make the management system work on a day-to-day basis.TIM is based on tasks, making the management system easy to work with and navigate. Tasks and activities can be moved easily by anyone with the right permissions. There are eight permissions in TIM, which is also an efficient approach as the permissions facilitate correct guidance. Efficient ISO work is achieved by means of delegation throughout the group, flexibility when the organisational structure is amended and the same structures at all companies.
TIM – a flexible and reliable platform
TIM is an activity-based IT tool based on a flexible platform with digital guidance. We have customised activities and templates in the platform that are delegated to the right staff. The employee receives a reminder and checks the task off a list when it is completed. This creates digital guidance, which in turn creates value for the business. Features in TIM ensure that tasks are transferred and that nothing falls through the cracks when an employee leaves, for instance. Moreover, this platform is reliable. It meets information security requirements as Clarendo's management system is certified in accordance with ISO 27001
TIM Multisite – developed especially for groups
TIM has developed functionality for groups, known as TIM Koncern. TIM Koncern is flexible in terms of language and group structure. The parent company in Denmark and subsidiary in Finland use TIM in English, while Damstahl Sweden uses TIM in Swedish as this suits them better. TIM is flexible when it comes to setting up parent companies, subsidiaries and various geographical locations. Non-conformance management is flexible as regards delegation "up and down" in the group with a view to being able to escalate serious incidents to people with the right authority. TIM makes it easy to create additional subsidiaries and locations when the next subsidiaries are ready to be integrated. The subsidiaries have similar structures, although the processes differ at the various companies. Features make it easy to shift responsibility for the management system from subsidiary to parent company, from parent company to subsidiary, and between subsidiaries. Group features provide managers with a quick and easy overview of the entire group, as well as individual subsidiaries.
Industries: Steel industry
Place: Sweden, Denmark, Finland, Norway and Germany
Employees: 300+
Standards: ISO 9001, ISO 14001