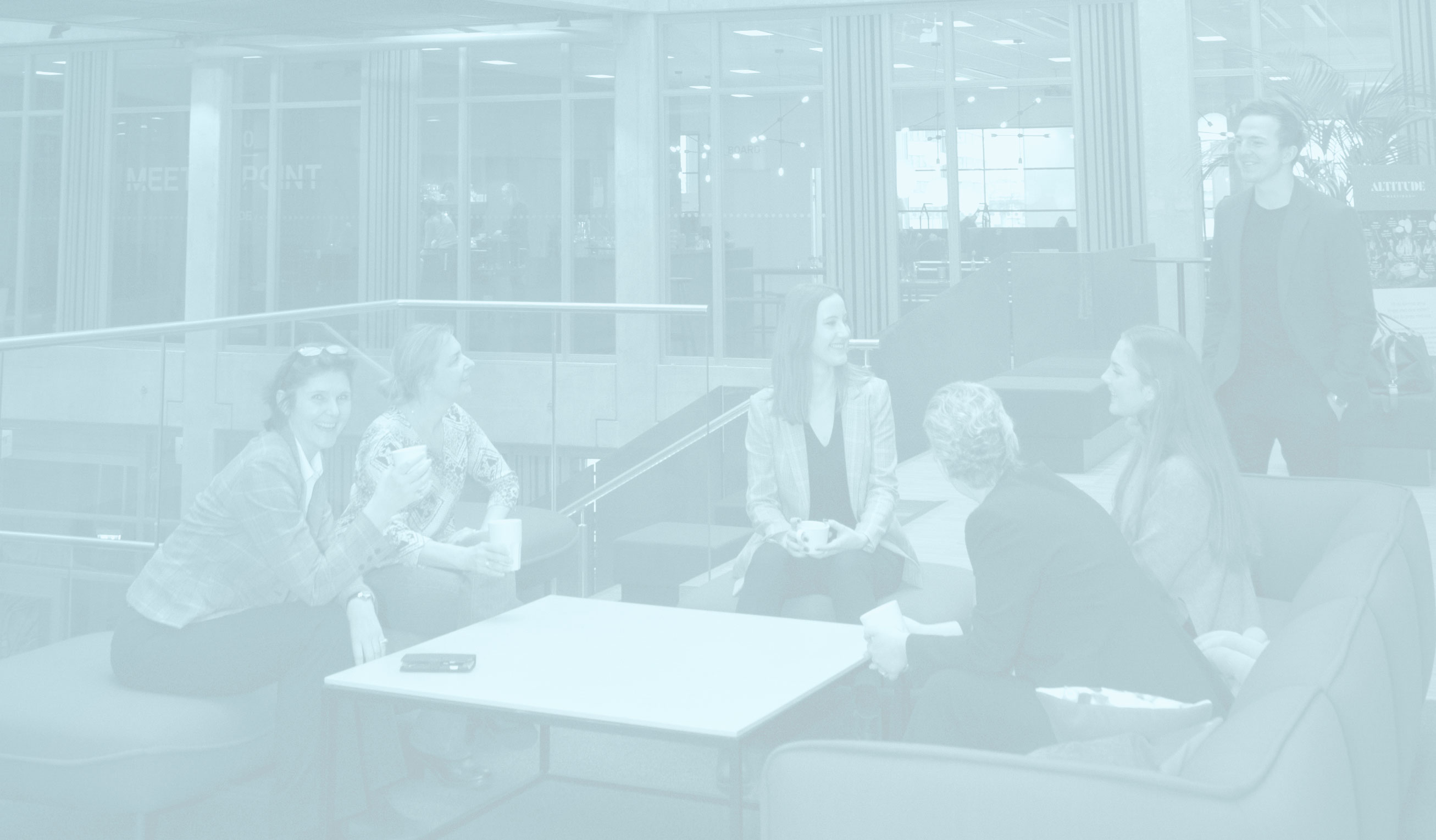 Let go of the frustration caused
by unread documents!
TIM is a service that efficiently drives your management system forward, without endless written procedures and complex flowcharts that nobody understands.
I want to know more
TIM is the assistant that leads your management system towards success
Built in ISO-expertise
The requirements of the ISO-standard are already interpreted and installed in TIM.
Automatised
A digital project manager guides you all the way to your certificate.
PDCA - for real
Activities are planned, delegated, executed and evaluated according to your deadlines.
The Clarendo Method
Clarendo has run ISO projects for companies since 1993 and are responsible for over 300 approved implementation projects within ISO 9001, ISO 14001, ISO 45001 and ISO 27001. We therefore have long experience and specialist competencies within ISO standards and their interpretation. We guarantee that costumers receive a certificate.
Read more about the Clarendo Method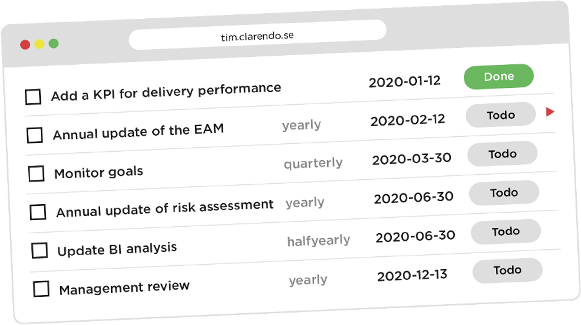 Focus on value
Forget about piles of documents that nobody reads!
Focus on what is important and really contributes to the success of your business.

Adapt your tool to fit the management needs of your business.

Simple evaluations with clear results.
I want to know more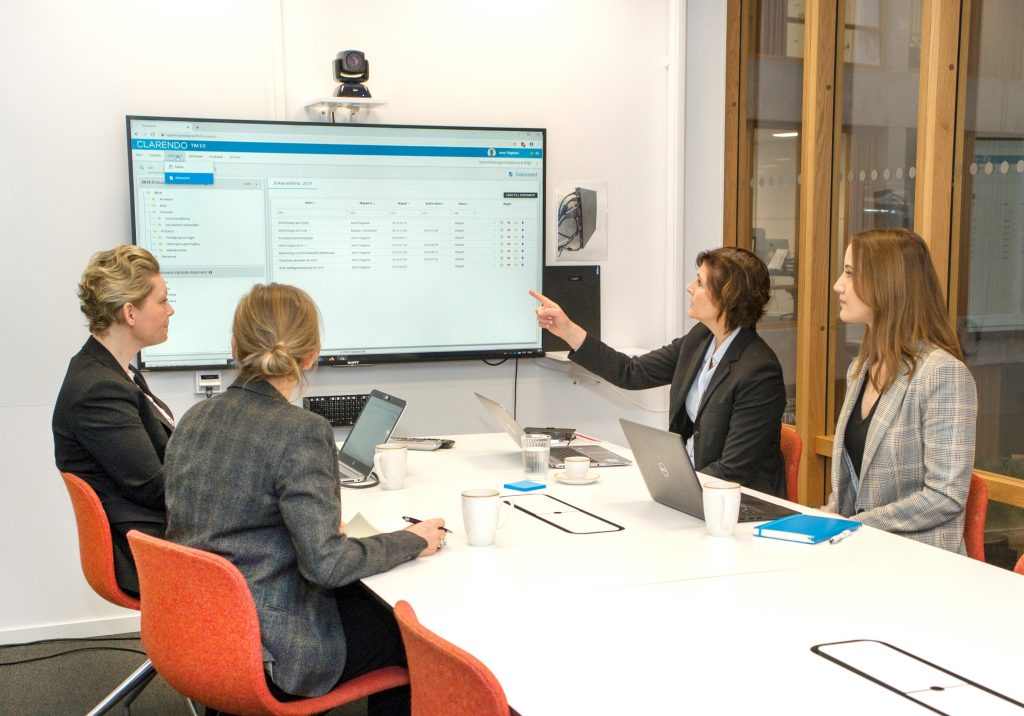 Delegating responsibilities and simple evaluations
Management that makes your job effective!
All tasks are given an assignee and a deadline.

The assignee receives a reminder and can follow clear instructions to what needs to be done.

The manager remains in full control over their department.
I want to know more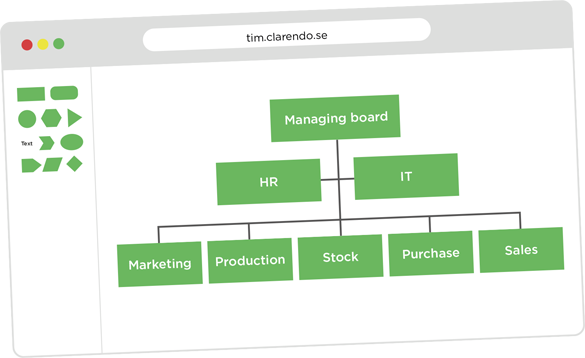 The management system is owned by the company
The management system leads and directs the organization in a sustainable way!
The organization changes without compromising the quality levels.

Members of staff come and go without leaving any tasks unattended.

The management system lives on even if the quality manager or consultant leaves.
Read more about all the benefits