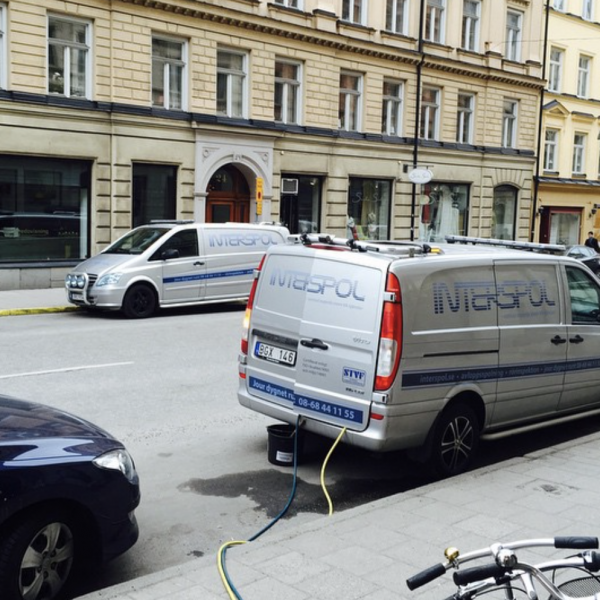 Client Story
"Now we understand the standard in a completely different way. We now see the benefits of ISO standards, and there is also a high level of commitment among staff."
The challenge
Interspol Systems AB used to have a shared Dropbox containing folders and documents that were only updated when an audit was imminent. The executive team had felt for some years that the ISO efforts were halfhearted, and the benefits of ISO were largely non-existent. The people involved in ISO work had retired. A consultant was hired for the ISO work. In the end, he took most of the documentation and knowledge with him when his contract came to an end. The remaining documents in Dropbox that were not used in the business were left.
The solution
Clarendo's TIM team helped to digitise the remaining guidance of importance from the earlier management system. Documentation that was created "just to make the auditor happy" was deleted. Interspol Systems, together with Clarendo's TIM team, created a management system that permeates the entire organisation and will help to bring about continuous improvement over time. Clarendo and TIM have changed the Interspol Systems approach to ISO and helped to ensure that the conditions for leading the organisation in the right direction are now in place.
The outcome:
A completely new approach to ISO
The executive team's commitment and drive for the management system has changed significantly. Interspol Systems has gone from having an enforced way of working with ISO to having a natural commitment to the organisation, and an understanding that the purpose of ISO is to manage and guide the organisation.
Measurable objectives that permeate the organisation
The objectives module in TIM has made it possible to formulate clear objectives, with specific action plans and reminders to follow up on outcomes. Staff can get involved easily in that tasks in the action plan are delegated, thereby ensuring staff are engaged and able to assist with attainment of the objectives. Of course, other types of tasks are delegated as well
Overview and follow-up
Steering documents, job descriptions, meeting minutes, etc. are now digitised in TIM and are available in a single location, so Interspol Systems now has a better overview of the company's work. Structured module features mean that follow-up options are always close at hand. Interspol Systems and its executive team can now focus on managing and guiding the organisation towards its business objectives without having to maintain documents that nobody needs.
Industries: WS-services
Place: Stockholm
Employees: 17
Standards: ISO 9001 + ISO 14001